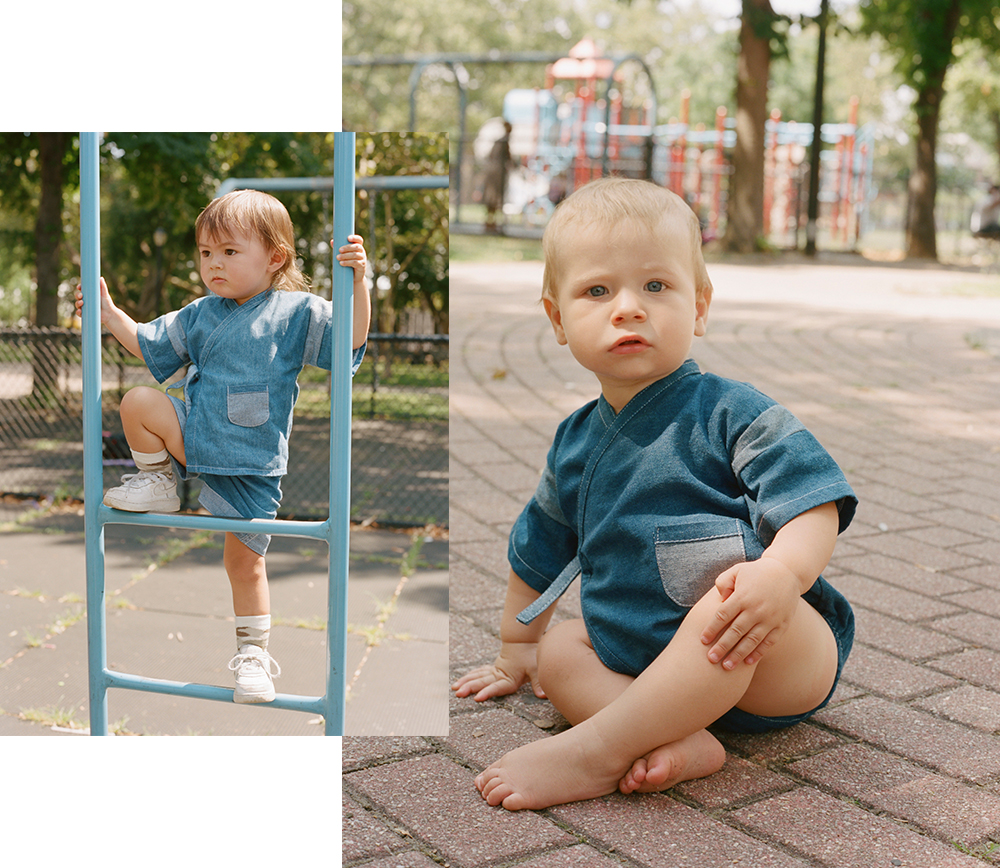 THE POCKET
LA BOLSILLO
Sometimes you just need a pocket. Our signature denim kimono comes in light and dark washes, available in 2 piece set and onesie.
2 PIECE
GROW WITH US
When you need a different style but still want to rock a Kiboro. Our 2 piece set comes as a Kimono top and shorts.
INSPIRED BY
BORO
Check out our mixed patch work style Kimonos. They are a truly one-of-a-kind series.