I need to go potty Jumpsuit / Not jumpsuit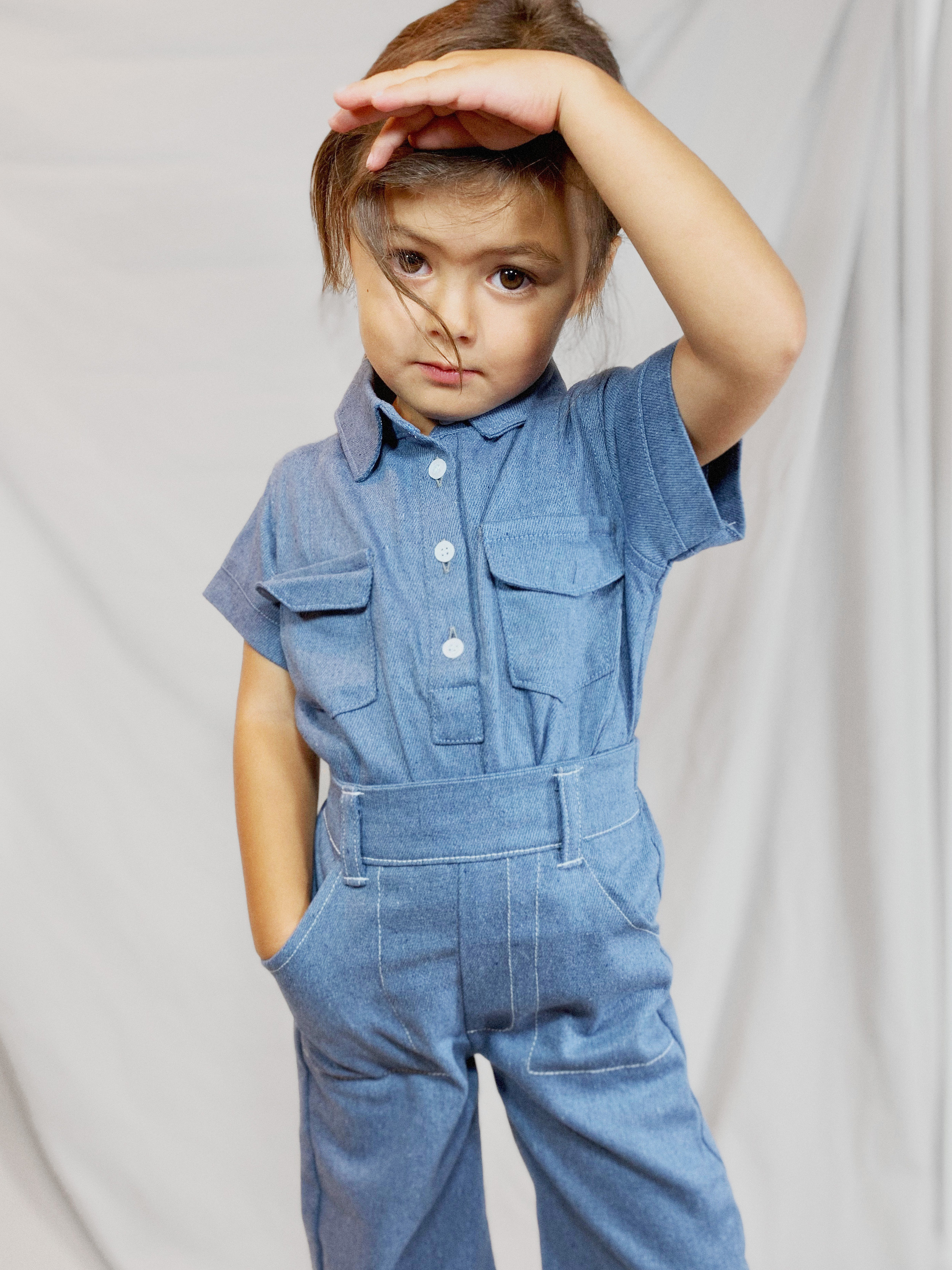 I need to go potty Jumpsuit / Not jumpsuit
This set includes 2 of our newest pieces, our Mahalo shirt and our Play Hard pants.
These two pieces worn together give you the look of a jumpsuit, without the inconvenience of undressing at potty time.
Always made with sustainable fabrics and up cycled denim, and created to make dressing and living easy for both parents and kids!
Designed and produced in NY, Fabrics source from Guatemala.